BIO & BIO-MIMETIC ENG.
BIO & BIO-MIMETIC ENG.
Bio-mimetic Engineering includes the area in which one obtains certain ideas from nature and applies them to engineering problems. The concept itself is quite old, but vigorous development and effort have been made very recently.

We are conducting the following researches in this area:
Enhancement of the aerodynamic performance based on wing morphologies
Tubercles (Humpback whale)
: To investigate the effects of leading edge tubercles on the flow over a humpback whale flipper

Energy optimization (Rhinoceros beetle)
: To investigate the optimal wing geometry and kinematics of a rhinoceros beetle in hovering motion for minimum power consumption

Wing morphologies (Flying fish, etc.)
: To investigate the effect of various wing morphologies on the enhancement of aerodynamic performance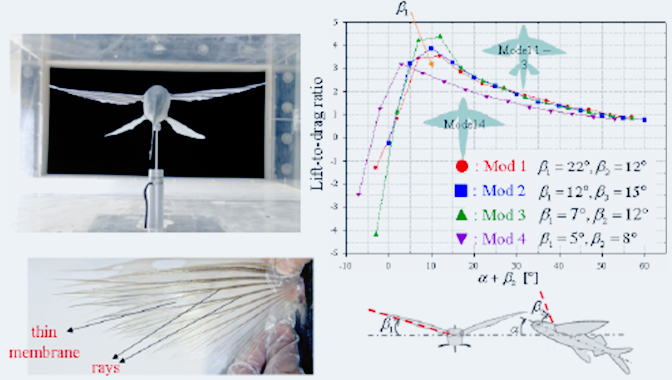 Hindwing tails (Swallowtail butterfly)
: To investigate the aerodynamic effect of the hindwing tails of the gliding swallowtail butterfly.